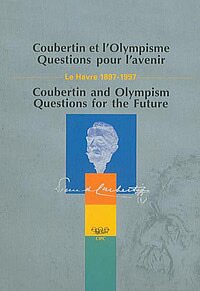 Coubertin and Olympism
Questions for the Future Le Havre 1897-1997
Book Details

Norbert Muller

(ed)

Hardback, Illustrations, approx 300 pp.
Walla Walla Press

1998

ISBN 0 9587079 5 2
$38.45
Order this book.
This is a handsomely-produced and lavishly-illustrated volume which looks at many important issues about the future of the modern Olympics.
Chapters include:
The Olympic Ideal, The Code of Ethics and Human Rights
Early Coubertin – Internationalism, Democracy and Peace
Implication for Olympic Education and Training in Africa
Culture in the Sydney 2000 Games
While some chapters are written in English, others are in French. French-language articles include an English summary of their contents.