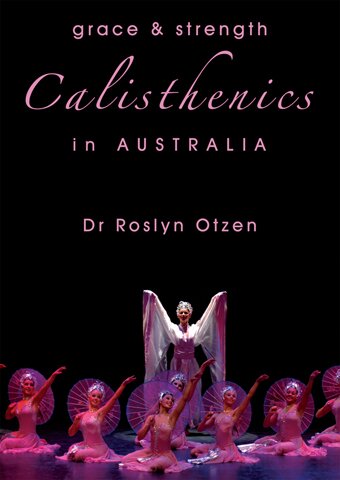 GRACE & STRENGTH
CALISTHENICS IN AUSTRALIA

Roslyn Otzen

Paperback • Illustrations • Notes • Index
Walla Walla Press, Sydney, October 2012

ISBN: 978-1-876718-13-8

$40.00

Order this book.

Calisthenics is a uniquely Australian sport, which evolved from Physical Culture, a sporting craze that swept the world in the mid-19th century, and grace and strength remain its two essential elements.

From the 1860s, Calisthenics became extraordinarily popular in Australia for people of all ages and particularly women and girls. The sport became a core community activity with every church having its club, and competitions, such as Royal South Street Ballarat, being commonplace. Calisthenics was an essential part of growing up and the passionate centre of the lives of thousands of girls.

Yet the history of Calisthenics has been largely neglected. By the mid-20th century men and boys lost their connection with the sport leaving women to re-invent and re-invigorate it. As a result, Calisthenics was marginalised and dismissed as a 'girlie' sport lacking any real worth. While every football clubs had its history accepted in the wider community, no Calisthenics club did. Yet the sisters of footballers were just as dedicated and excellent in their sport as their brothers.

Times are changing. The sporting achievements of girls and women are now becoming somewhat better acknowledged. Calisthenics remains a vibrant and popular sport.

This definitive and lavishly illustrated history of the sport restores Calisthenics to its rightful place, as one of the most influential sporting and social movements in the nation's history.

Dr Ros Otzen was Principal of Korowa Anglican Girls' School in Victoria before her retirement in 2003. Her doctorate was a history of the Melbourne City Mission. She has an ongoing involvement in Calisthenics, as a participant, pianist, adjudicator's writer and volunteer helper at CVI competitions. She is honoured to be Patron of Calisthenics Victoria Inc. Her daughters, Natasha and Alexandra, enjoyed Calisthenics as participants. Alexandra is a coach and adjudicator.